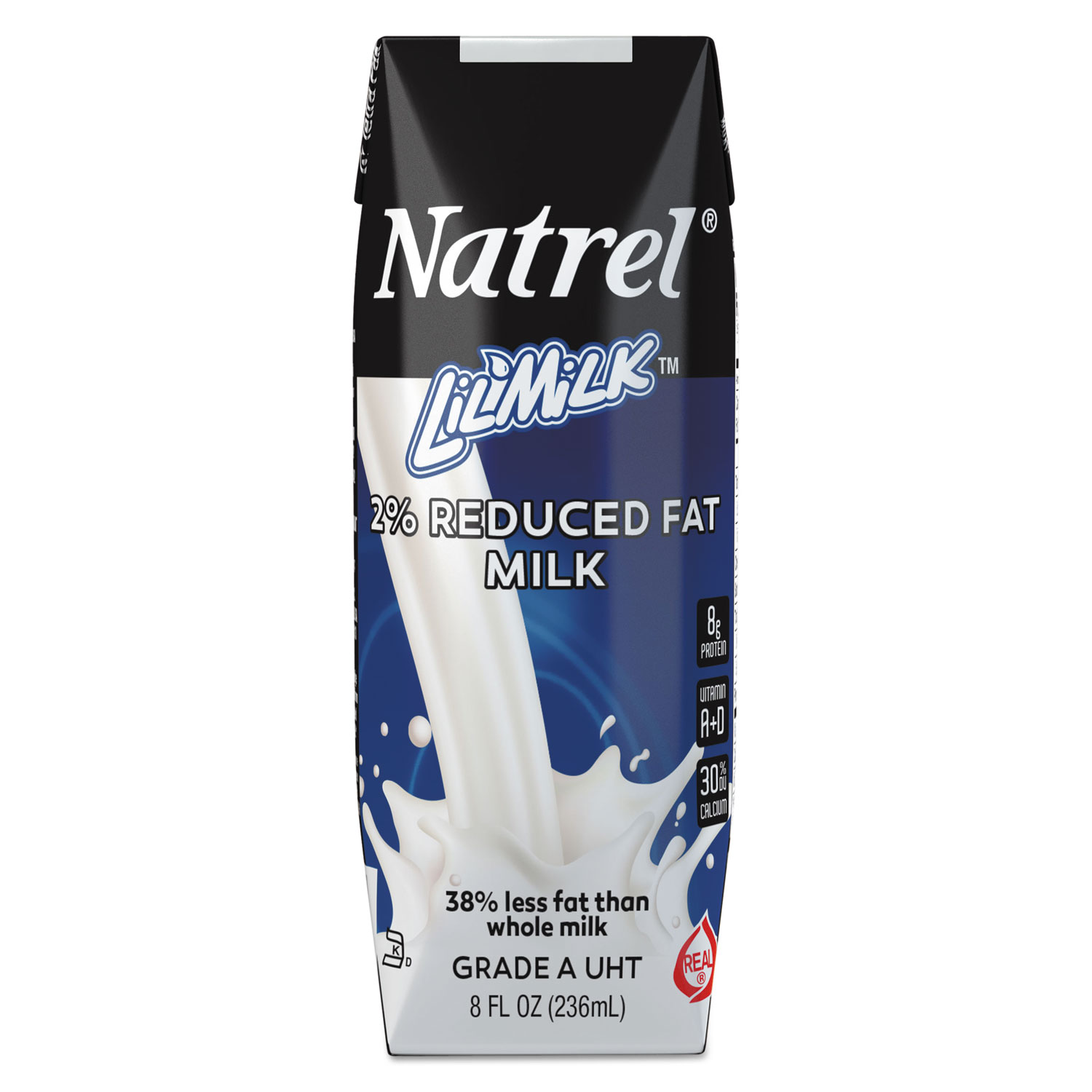 Milk, 2% Reduced Fat Milk, 8 Oz Tetra Pack, 18/carton
Addtional Product Information

100% real RBST- and hormone-free, all natural, milk.
Made using using UHT (Ultra High Temperature) milk.
Sealed, sterile packaging.
Processed without chemicals or preservatives.
Shelf stable milk can be stored at room temperature, but must be refrigerated when open.